Agustín Carrillo (1997, Umán, Yucatán, Mx) es un joven artista emergente que radica y trabaja en Mérida, Yucatán. Su trabajo roza con algunos campos de las prácticas artísticas de la escena underground de la ciudad, sin establecerse en alguno definitivamente. A través de sus esculturas e instalaciones, su obra opera contra visualmente sobre los discursos oficiales, tales como la tradición y el rescate de esta, desarrollando una estética basada en lo Kitsch y lo queer.
Durante años recientes ha desarrollado proyectos como Los umbrales muertos y El paisaje es mercancía en la Noche Blanca, Aluxes para un tiempo Super Flat en La Cúpula, Funny Walk en Filux edición 2017 y 2018 del Mérida Fest y desarrollando performances en proyectos particulares como La Party Project.
Agustín Carrillo (1997, Umán, Yucatán, Mx) is a young emerging artist who lives and works in Mérida, Yucatán. His work covers some fields of artistic practices in the underground scene of the city, without definitively establishing himself in any. Through his sculptures and installations, he presents a statement that is contrary to mainstream thought. For instance, instead of rescuing tradition, he developes an aesthetic based on the Kitsch and the queer.
During recent years he has developed projects such as Dead Thresholds and Landscape is merchandise for Noche Blanca, Aluxes for a Super Flat time in La Cúpula, Funny Walk in Filux 2017 and 2018 edition of Mérida Fest. He has also created performances in particular projects such as La Party Project.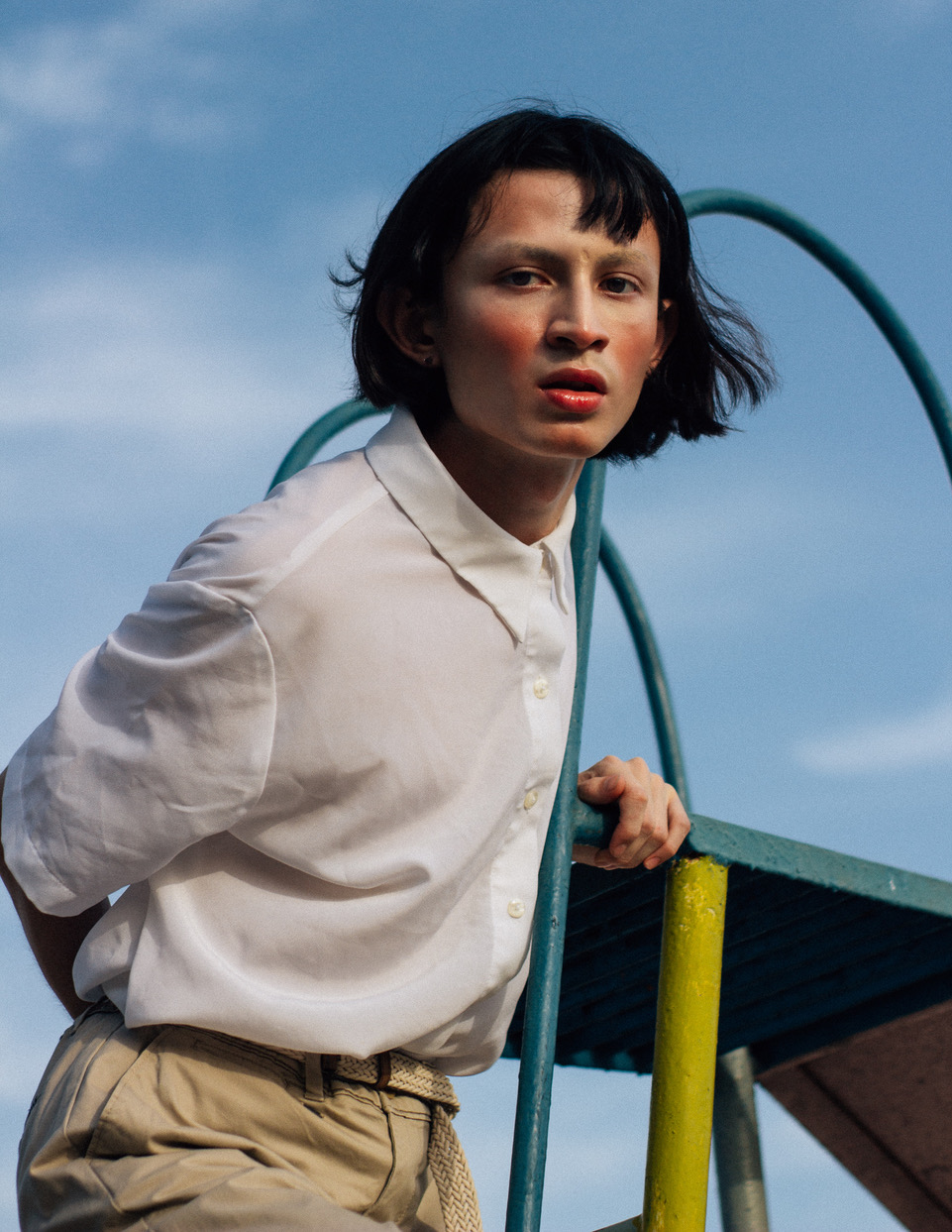 Aluxes para un tiempo super flat Vol. 2 y Vol. 3