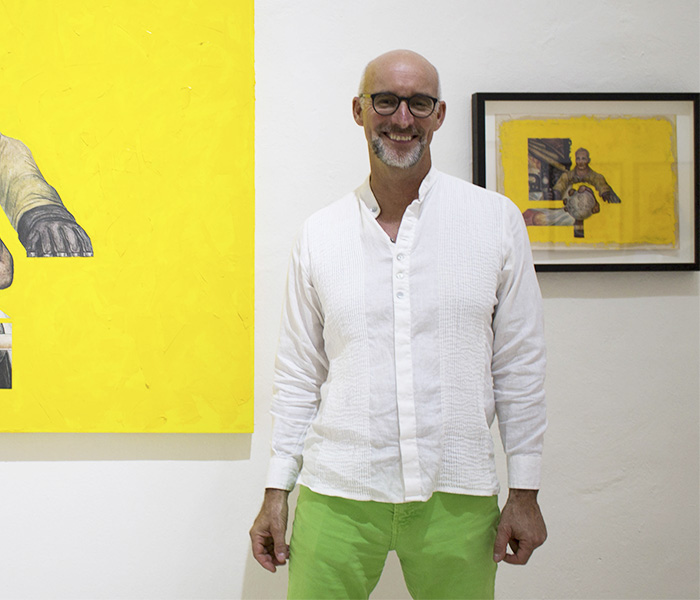 Randy Shull
For more than 25 years, Randy Shull has been working at the intersection of architecture, landscape design, furniture design and painting. Randy's colorful and highly textured paintings reveal countless layers of paint and an interest in the archeology of the painting process. His furniture bridges the gap between art and design by combining paint and furniture in a composition. Some of these pieces are found in important collections throughout the United States, for example in national museums: The Brooklyn Museum, New York; The High Museum, Atlanta; The Renwick Museum of American Art, Washington, DC; The Museum of Crafts and Design of Mint, Charlotte, NC; Racine Art Museum, Racine, WI; The Gregg Museum of Art and Design, Raleigh, NC; Museum of Art and Design, New York, Black Mountain College Museum; The Asheville Art Museum, the South Ogden Art Museum; The Mobile art museum, and numerous corporate collections that include Fidelity, Wells Fargo, Piedmont Natural Gas and others.
In 2008 and 2009, Randy's work was the subject of a twenty-year retrospective entitled Crossing Boundaries. In 2014, his work was the subject of an exhibition at the Spartanburg Art Museum, Spartanburg, SC, entitled Out of Line and he was chosen to redesign Black Mountain College + Arts Center in downtown Asheville, NC.
The Devil's Hammock is the first individual exhibition of Randy Shull in Mexico and is curated by Leïla Voight, who is also the founder of the Centro Cultural la Cúpula.