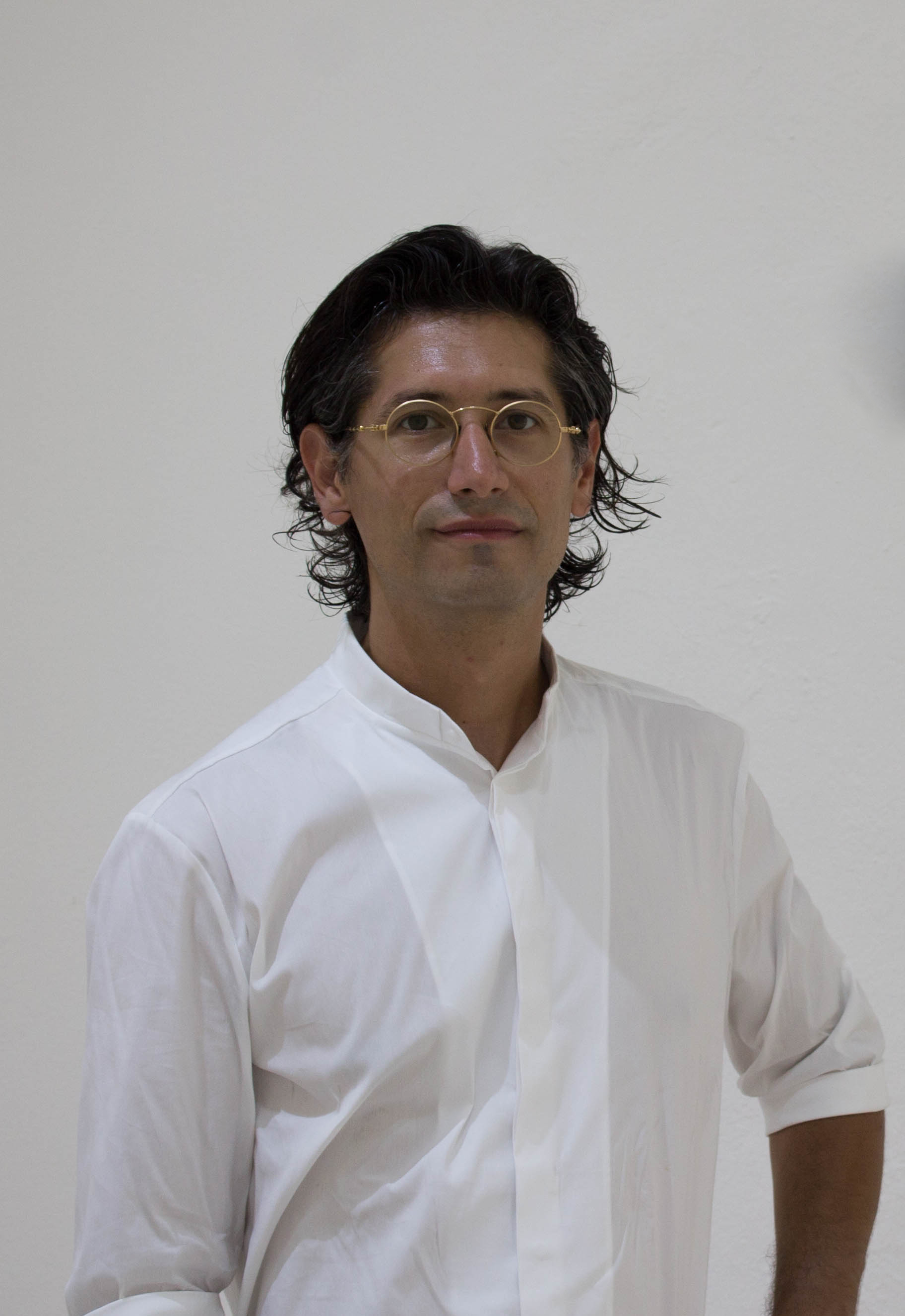 Nacido en 1984 en Bélgica. Autodidacta, Samuel D'Ippolito transforma, esculpe y organiza los elementos de su entorno inmediato. Fragmenta la naturaleza para fusionarla a la tecnología produciendo relieves híbridos contemporáneos y crea instalaciones inmersivas, dejando a los visitantes en su propia experimentación.
Con el objetivo de desarrollar espacios ambientales multi sensoriales, para incitar una interacción más sólida entre el público y la obra, Samuel D'Ippolito disfruta de elaborar una amplia gama de técnicas y materiales, como lo demuestran sus más recientes investigaciones en Yucatán.
Su trabajo ha sido expuesto en Bélgica, Francia e Italia. Sortie de Residence es su primera exposición en el continente américano.
Born in Belgium, 1984.
Self taught artist. Samuel D'Ippolito transforms, sculpt and organices the elements of his immediacy. He fragments and fusions nature to technology, producing contemporary hybrid enhancements, he creates immersive installations, letting visitors be within their own experimentation.
With the objective of developing multi sensorial ambient spaces so to incite a more solid interaction between public and artwork, D'Ippolito elaborates an ample spectrum of techniques and materials as shown by his most recent research in Yucatán.
His work has been presented in Belgium, France and Italy. 'Sortie de Residence' is his first exhibit in the American continent